Partnership
with
BEPATIENT
for
patient-centric
digital
solutions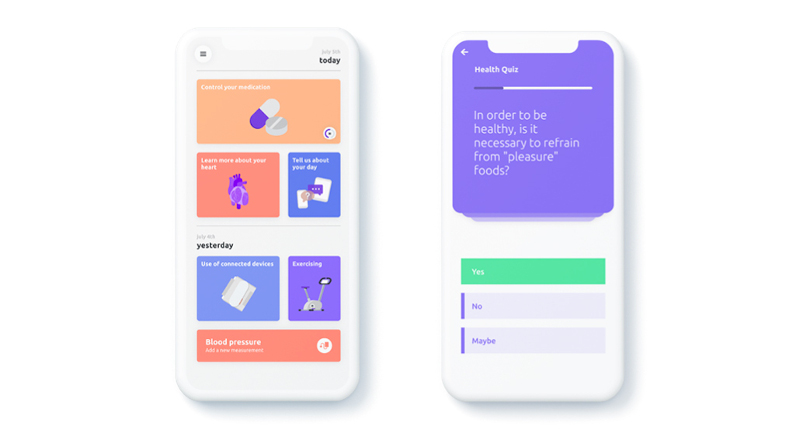 EVEON has signed a collaboration agreement with BEPATIENT to produce patient-centric digital solutions that serve both clinical research and digital therapeutics applications.
EVEON is a key player to make easily accessible molecules and new medicines, particularly with complex preparation or administration (biologics, lyophilisate to be reconstituted, dispersing powder, suspensions, dilutions, emulsions, combinations of therapies, highly viscous formulations, etc.) to the largest number of people. EVEON focuses on the design, development and industrialization of tailor-made connected medical devices for both drug preparation and drug delivery. In the context of this partnership, their unique technology Intuity ®, which guarantees safety and ease of use, will be used. Their innovative solutions can also be used to split doses of drugs in liquid form and perform multi-dose administrations using a single vial.
Meanwhile, BEPATIENT's proprietary eHealth platform has been in agile development for more than ten years, and has produced innovations that enable direct-to-patient data collection for virtual clinical trials, as well as patient support, engagement and remote monitoring solutions for new digital therapies.
This new collaboration will integrate EVEON's connected medical device into the BEPATIENT core platform, with a view to enabling tracking and remote management of medication adherence, and facilitating the handling, preparation and administration of specific drugs, in the context of both virtual clinical trials and digital therapeutics programs.
The new possibilities offered by EVEON complement the library of features already available on the BEPATIENT platform, including symptom-checking, scoring and algorithms, remote monitoring, and eLearning.
"Conscious of the challenges of the health sector and the current trend towards personalized medicine, BEPATIENT and EVEON cultivate an approach that focuses on the needs of patients and practitioners. With our shared know-how and expertise, we have the means to facilitate at-home patient treatment, improve patient compliance, and ensure reliability and ease of use of the therapy." Vincent Tempelaere, CEO of EVEON.
"The collaboration with EVEON allows us to add value to our range by integrating a new type of connected devices into our portfolio. Beyond improving care pathways and patient engagement, thanks to IoTs and data intelligence, this partnership optimizes BEPATIENT's value proposition in the promising Digital Therapeutics market." Frederic Durand-Salmon, CEO of BEPATIENT.