Ad-Mist™,
airless
spray
nozzle
to
deliver
a
mist
of
fine
droplets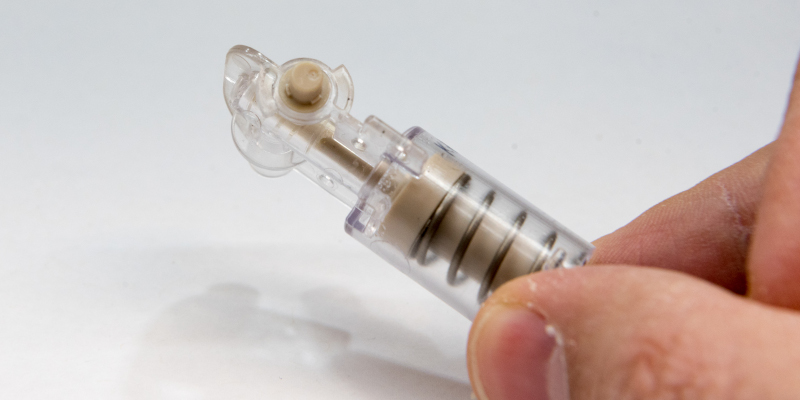 Ad-Mist™ is an airless spray nozzle that can be used to produce fine droplets in the form of a mist, which enables new routes of administration for better patient compliance.
Key features:
• to deliver a mist of fine droplets of about 20 microns in diameter
• adapted to formulations of every viscosity, including highly viscous formulations up to 8.000 Pa·s
• controlled flowrate and dosage for precise administration of doses from 15µL to several mL
• favouring absorption by mucous membranes
• painless with low impact pressure
• easy-to-use and repeatable thanks to its unique electronic and fluidic characteristics
Ad-Mist™ can be connected to a syringe via a Luer, for continuous, manual administration of the spray. If precise control of administration is required, this spray nozzle can be integrated into the Intuity® Spray automatic medical device.